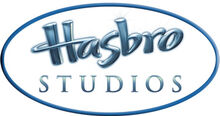 Hasbro Studios is a Los Angeles based television production studio. It was founded in 2009 to produce content for the Hub and later, Discovery Family. Its president is Stephen J. Davis, and the studio is producing new shows around core Hasbro brands such as My Little Pony, G.I. Joe, and of course Transformers: Prime, Rescue Bots, Robots in Disguise, Combiner Wars, Titans Return, Power of the Primes, and soon to be Rescue Bots Academy and Cyberverse.
Since July 2016, Hasbro Studios has been a sister company to Boulder Media Studio.
Their feature film label, Allspark Pictures, in conjunction with Paramount and Boulder Media, is developing an animated film set in the movie-verse.